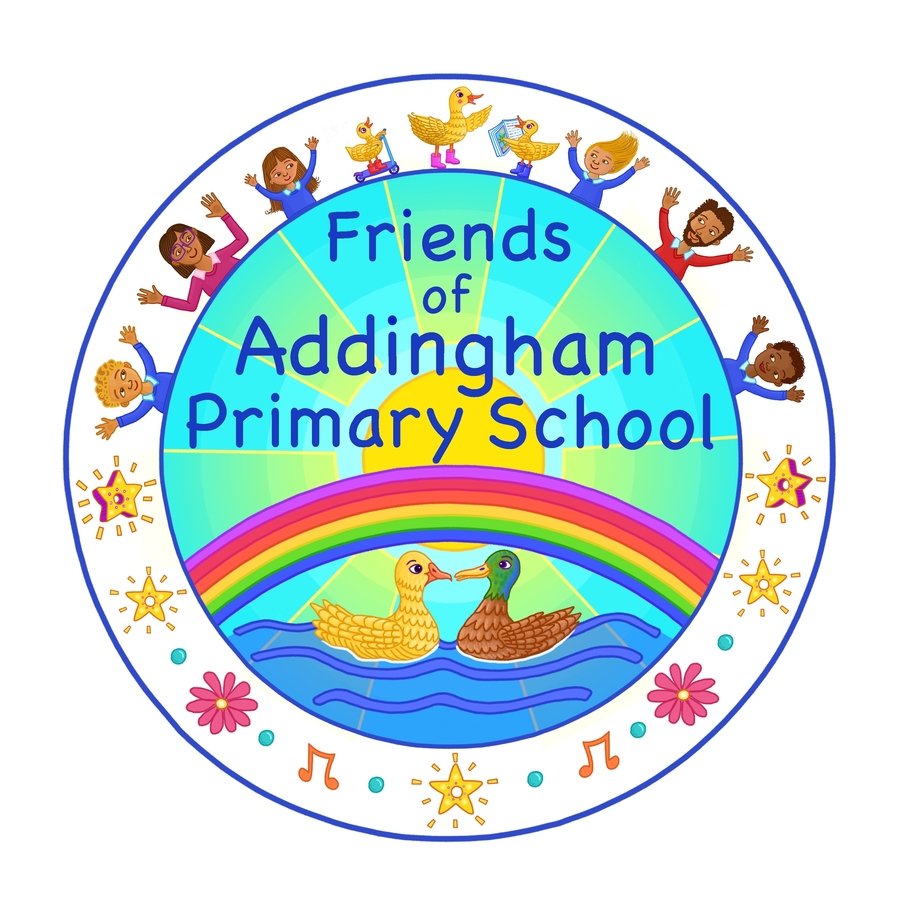 All parents, carers & staff at Addingham Primary School are members of FAPS, together we raise funds and organise social events for the benefit of our children and our school.
We have lots of ways that you can help us raise money without even leaving the comfort of your own home just click on the links below.
Charity Number 1090396
We have exciting fundraising news.
You can now find Friends of Addingham Primary School on TheGivingMachine, a great fundraising site that lets you raise donations for Friends of Addingham Primary School whenever you shop online. It's easy to use and doesn't cost you (or us) a penny!
TheGivingMachine is a fundraising charity setup to help other charitable causes raise money online. By signing up and shopping online via TheGivingMachine you will generate a free cash donation for us. With over 2,200 of your favourite retailers, including Ebay, M&S, NEXT, Tui, Sainsbury, John Lewis & Partners and Waitrose & Partners, you are bound to find what you need and generate a donation.
To start raising free donations go to https://www.thegivingmachine.co.uk/causes/friends-of-addingham-primary-school
and join – it's that easy.
You can also download the free desktop reminder app to help you remember to always shop online via TheGivingMachine https://www.thegivingmachine.co.uk/shop-and-give/
Thank you for your support.
Your School Lottery
Our lottery has been set up specifically to raise money and make a difference for our children!
Just click on this link and sign up to make a real difference to the children of APS - FAPS Lottery
It's a fantastic way to bring Parents, Carers, Teachers and the wider community together, in partnership with our school, and at the same time give something back. We hope to raise funds that can support and enrich the education of our children - we aim to provide extra resources for the children, improve the school environment as well as run extra curricular activities such as music, art and sport.
Your support is greatly appreciated and we wish you good luck!
The Co-Op will give us 1% of what you spend on selected Co‑op branded products and services.
All you have to do is sign up online at https://membership.coop.co.uk/causes and choose Friends of Addingham Primary School.
We love holding events and it wouldn't be possible without your help so thank you.
Donations
Show us your support by sending us a donation.
Roles and responsibilities of our committee members.