Maths Week
To celebrate Maths Week, we took part in a nationwide Times Tables Rock Stars competition. Also, we went out into the village to do some maths work. We went to the Scout Hut to measure its height using only a piece of paper – the maths work involved include geometry, measurements and calculations. Some answers were quite far away initially, but we began more accurate with some help.
Challenge yourself to change the sentence in 5 different ways.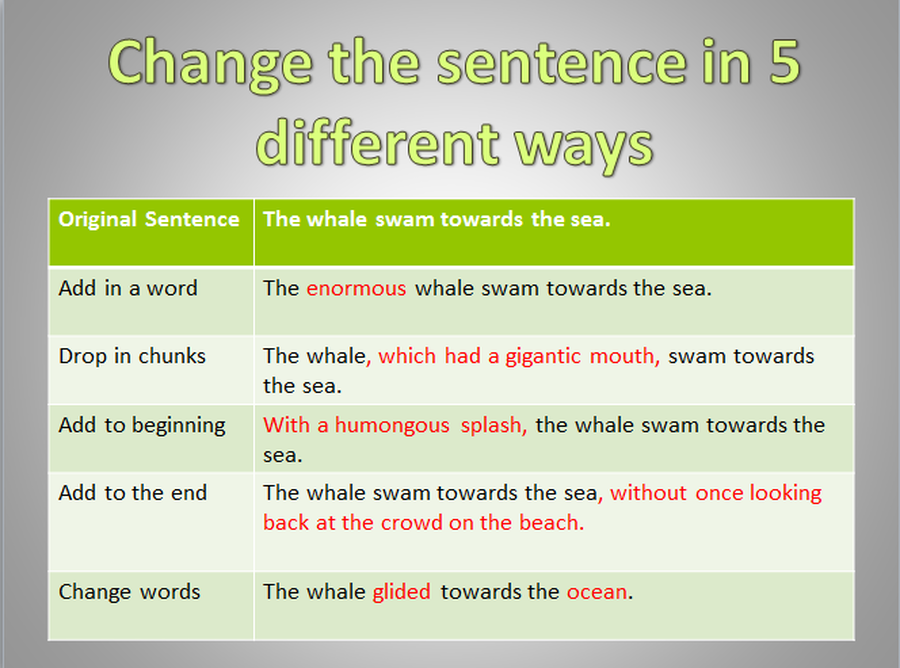 Light
To begin our learning about the eye, we were challenged to find our way from the hall back to our seat in the classroom. We then discussed how we can take our eye sight for granted and how vital it is in everyday life.
Structure of the Eye
To help improve our knowledge of the eye, we created our own dissection of the eye using a Styrofoam ball cut in half. We then coloured the different sections to bring it to life. Here are some of our eyes.
Periscopes
The mirrors in the periscope reflect light to enable you to see an image of an object around a corner or over the top of another object. We made our own to see how light travels.
Here are some of our sketches of the eye.
Animals and Their Habitats
Classifying Plants
After having a quick introduction to the basic way to classify plants (vascular and non-vascular), we explored our school grounds to take photos of a variety of plants. Once we were back in class, we then began to classify them.
This half-term, we have been doing tag rugby with White Rose Rugby.
We have been learning about the Viking invasion of Britain and to bring our learning to life we had a visitor!
We have started the year by looking at the growth mindset and how we can show this in class. Here are some quotes we have discussed.
As part of our work on the growth mindset, we worked in teams on a challenge. We were given five cups, five pieces of string and an elastic band. We then had to move the cups into a tower without touching them. We had to show perseverance and resilience to try different approaches.
Residential to Ingleborough Hall