Welcome to Year 2!
Miss MacDonald and Mrs Griffin
Planting dwarf sunflowers!
Year 2 have been learning about the properties of 2d shapes. In PE, we worked in groups to create 2d shapes and then had to talk about their properties. We discussed how many sides, vertices and lines of symmetry our shapes had.
Studying micro-habitats and minibeasts in Science
We have been creating some Great Fire of London silhouettes. We thought carefully about fiery colours and blended oil pastels with our fingers and sponges to make the background. We then drew around 2d shapes on black paper, cut them out and glued them to the background make our London scenes from 1666.
Healthy Week
We learnt all about the different food groups and created our own class Eat Well plate.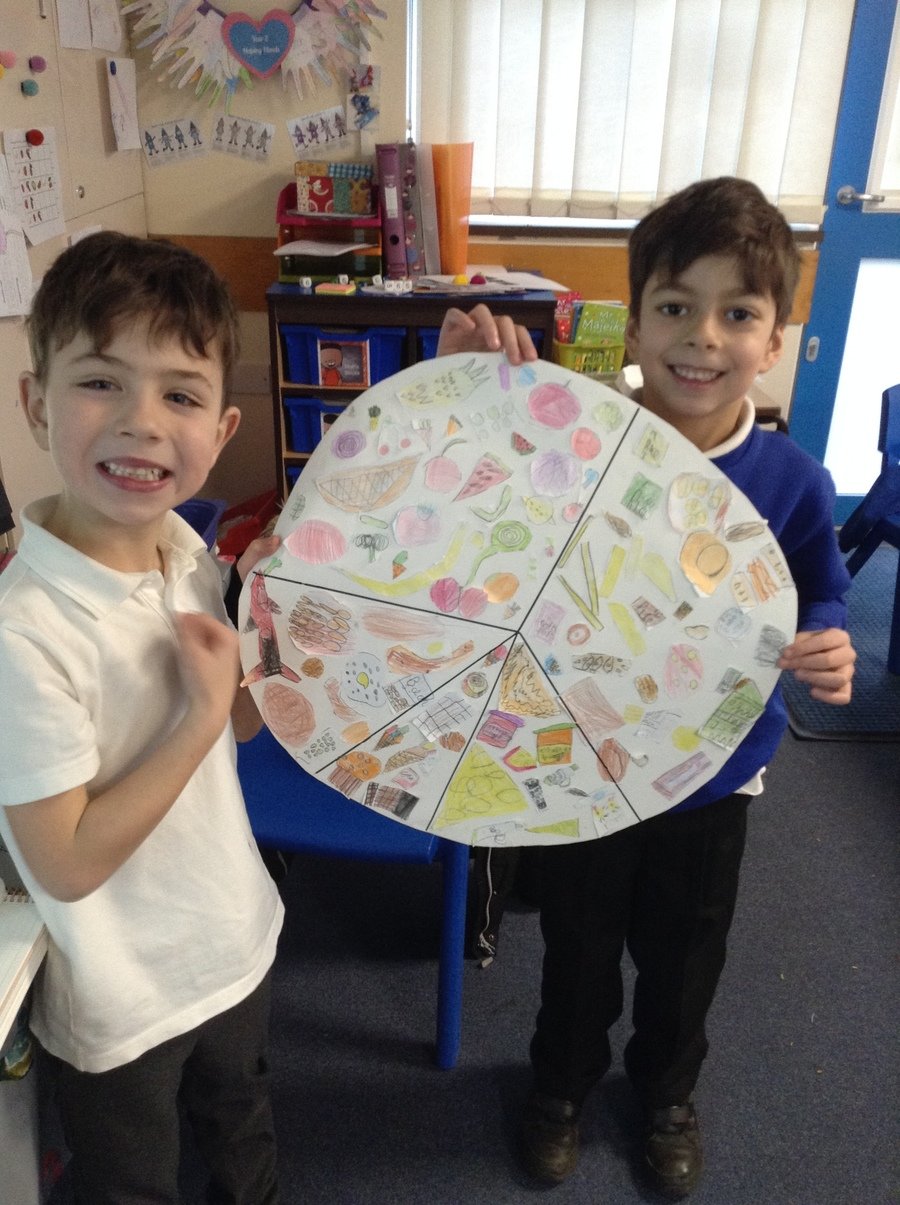 Our Science topic is 'The Environment.' We learnt about where our rubbish goes after we have put it in the bin. We looked at different objects and discussed how we could reduce, reuse or recycle them. We then sorted different objects for recycling.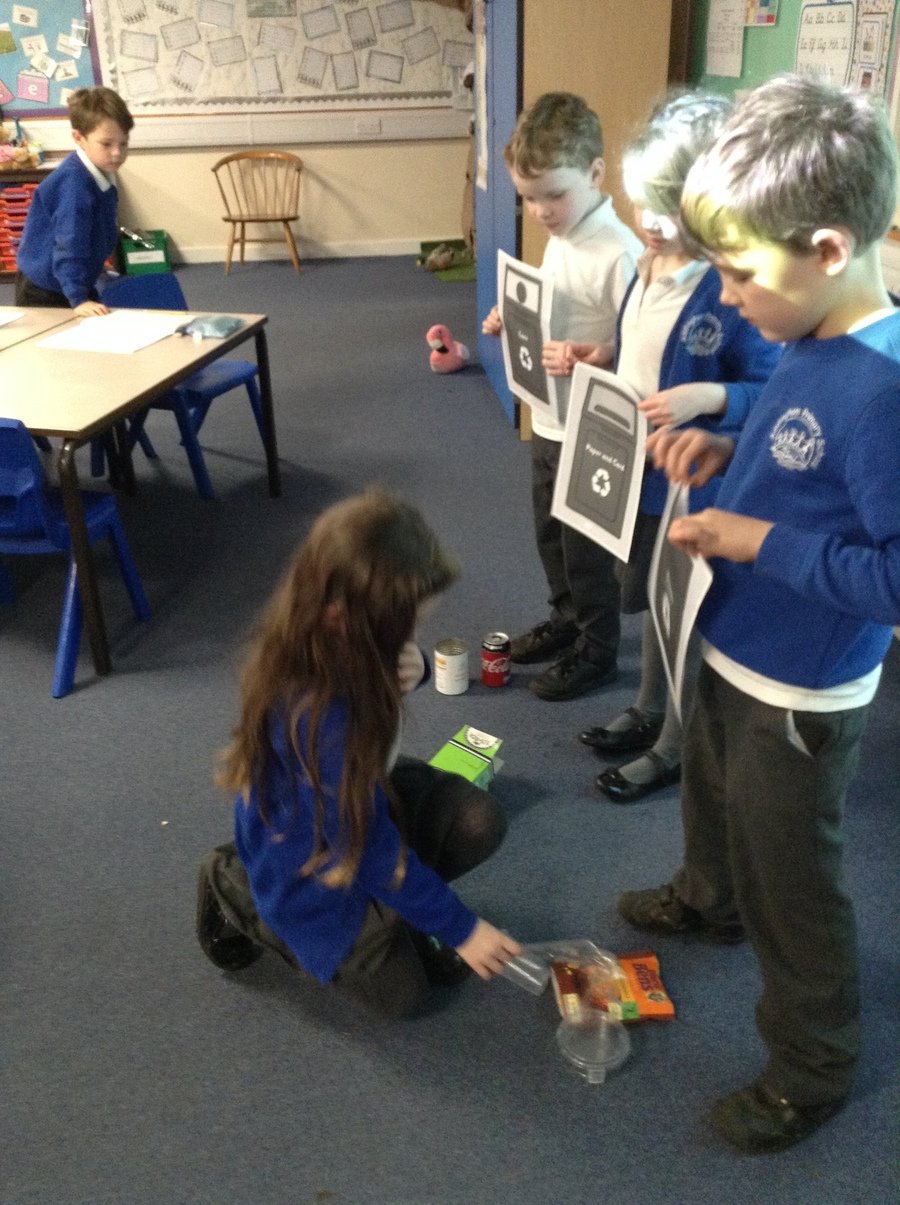 Year 2's theme for Art Week is 'Winter Sun.' We looked at some photographs and discussed the white bright light of the sun, the glistening snow and the long shadows. We made our own Winter Sun mosaics. We cut tiles that were white, silver and different shades of blue. We stuck them onto black paper.
We had lots of fun weaving and creating our own winter suns using cool colours.
Christmas Tree Decorations
'What's the Story of Christmas?' at St. Peter's Church
Conjunctions
We worked in table groups to earn some points. We had to be able to say a sentence out loud, write it down and use correct punctuation to get maximum points. We all tried so hard with our writing!
We focused on the coordinating conjunctions and, but and or. Some of us even managed to use the subordinating conjunction because.
Materials and Their Uses
In Science, we looked at different objects in our classroom and worked out what they were made from. We discussed why these materials were chosen to make these particular items. We used vocabulary like:
hard

smooth

bendy

waterproof

opaque

soft

shiny

dull

rough

transparent

absorbent
This week is Kindness Week so we have been thinking about lots of different people who help us in school. There are so many people who we are thankful for! We created lots of wonderful cards using our finger prints and turned them into monsters, animals and aliens. We will give these cards out to let people know that we are thinking of them.
We have been learning about the Hindu festival of Diwali (The Festival of light). We listened to the story of Rama and Sita and talked about how it represents that light triumphs over dark and good over evil. We created out own diva lamps.
First, we had to roll our clay into a ball.

We used our fingers and thumbs to create an indent.

We used tools to create beautiful patterns.
We learnt how to carefully use water to get rid of any cracks in the clay.
Fireworks
We used colourful wax crayons to cover a white piece of card and then painted over in black. We used different tools to scratch off the dried paint in the shape of fireworks to reveal the colours underneath. Look at our wonderful creations!
We felt inside a cauldron of spiders, slime, fingers, eyeballs and webs. We discussed who it might belong to and we all agreed that it was a witch's cauldron. We wrote alliteration poems about what would be on a witch's shopping list. Here are some examples of our alliteration sentences:
Nine nibbling nits
Two terrifying toenails
Five frightening fingers
Six slimy snails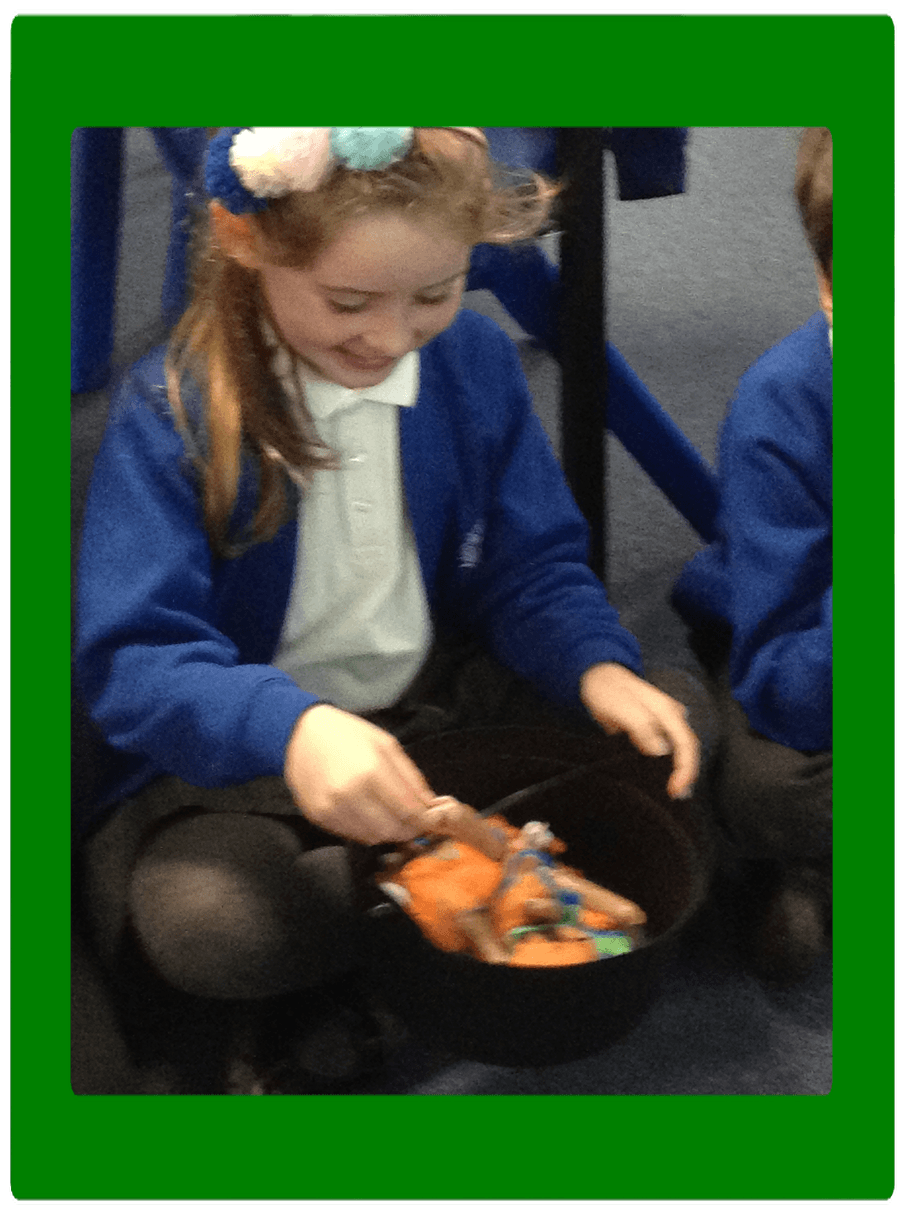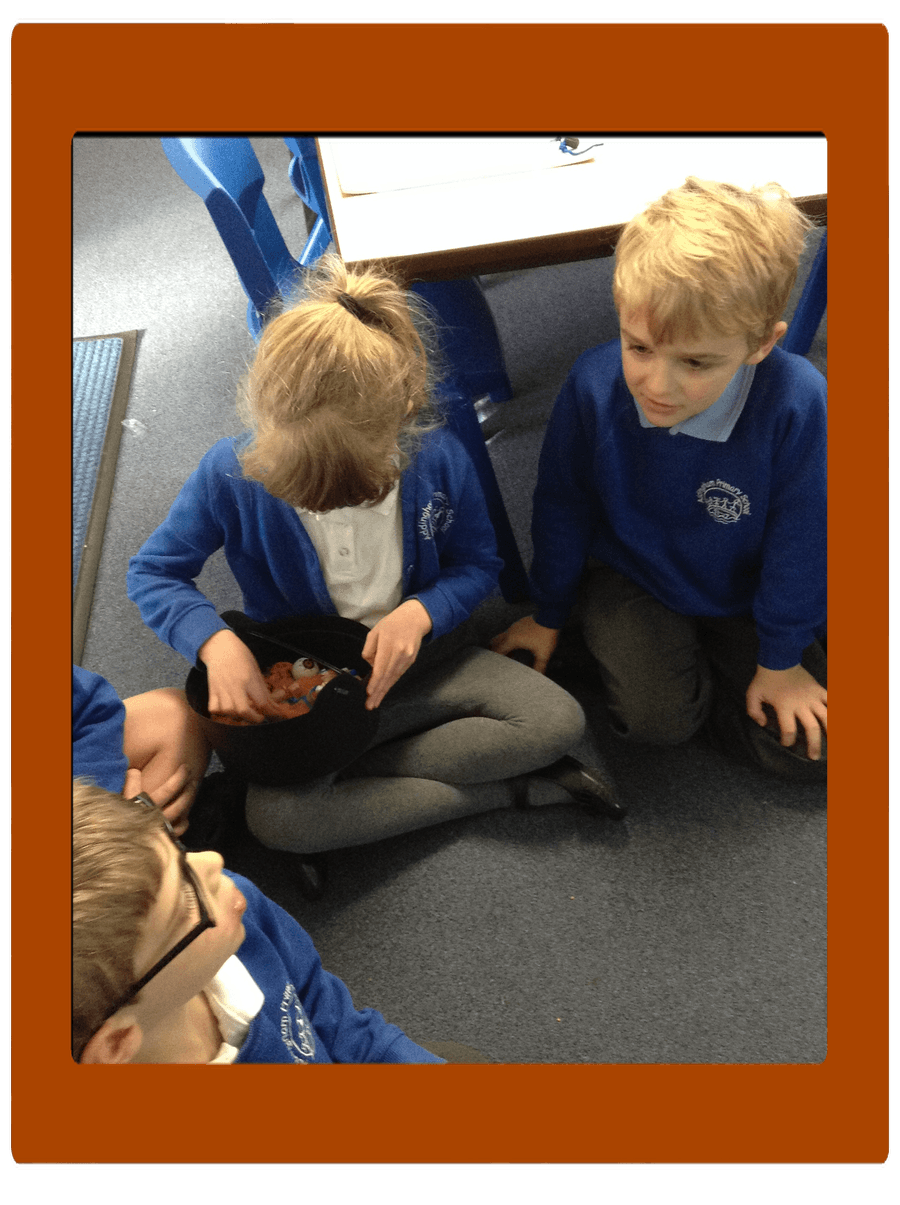 China Day
Year 2 had lots of fun on China Day. We did stick dancing, decorated paper plates with our own Blue Willow patterns, tasted Chinese foods and made some miniature dragons.
We painted little creatures onto Autumn leaves.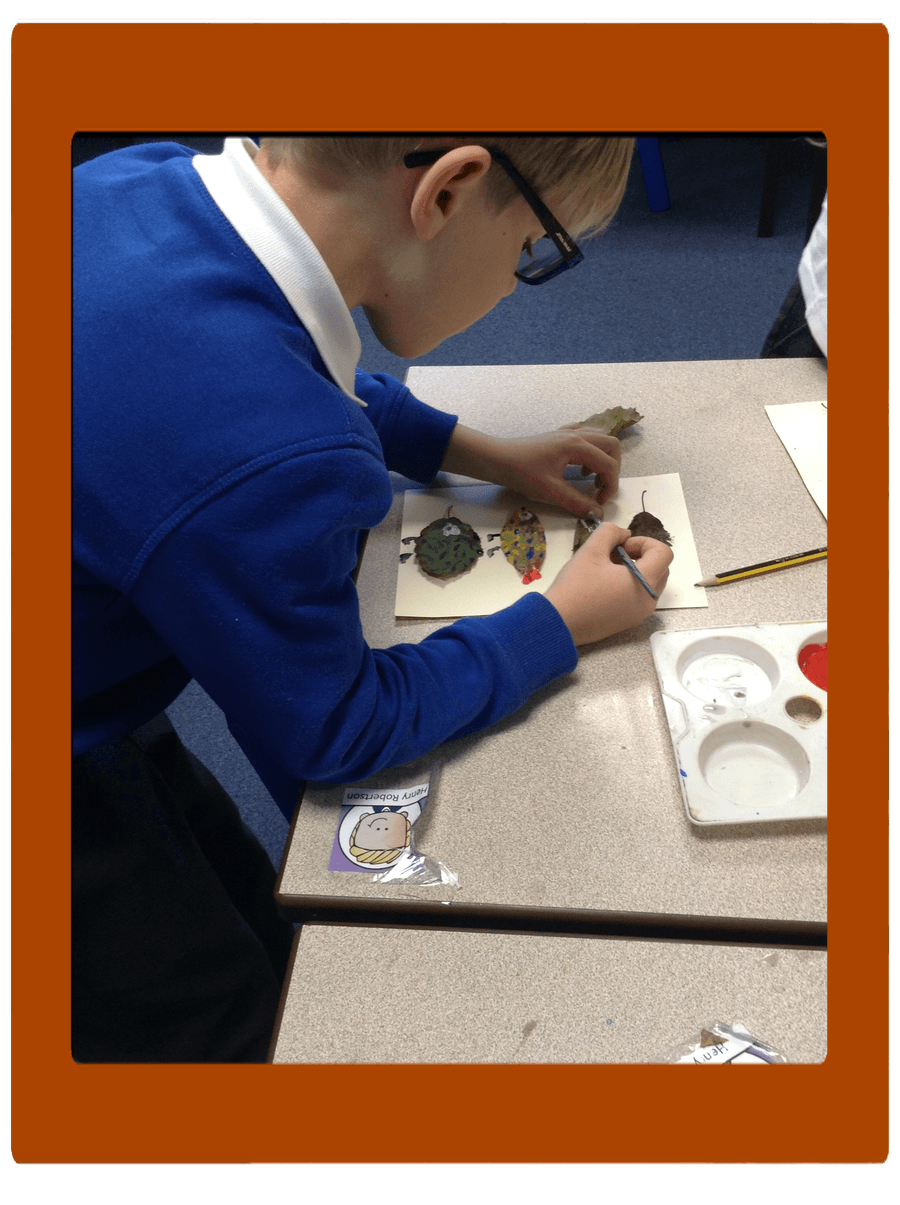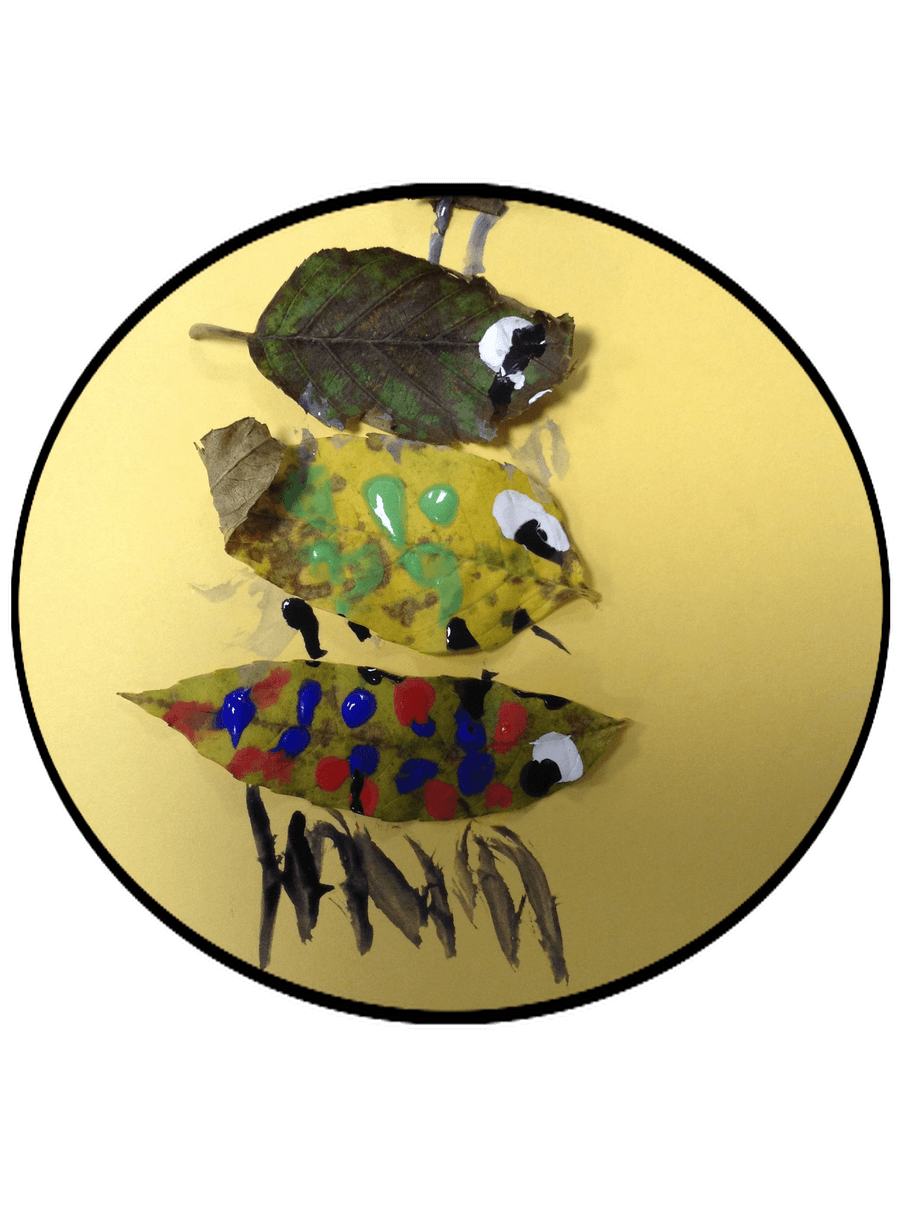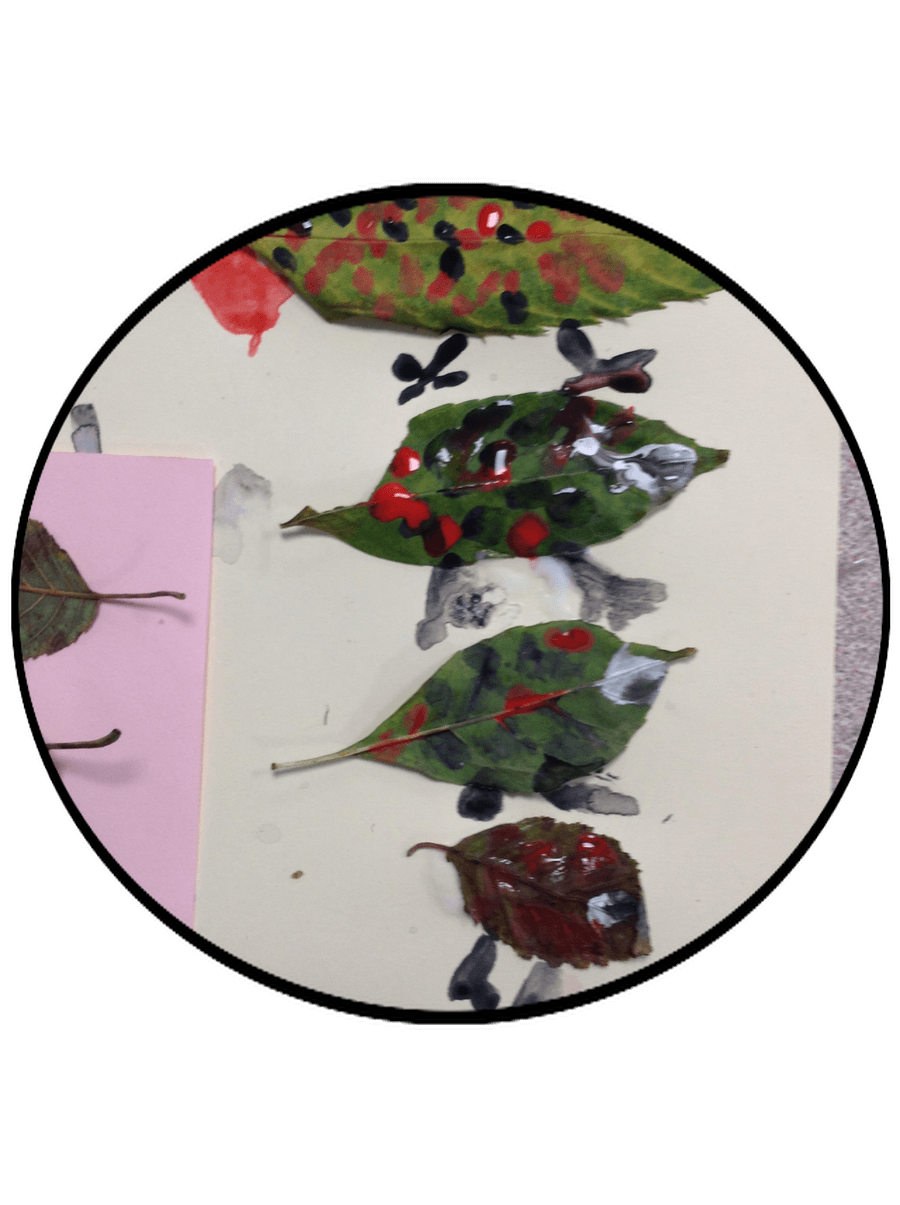 Autumn nature trail around school. :)
We made our own miniature sukkah in groups after learning about the Jewish festival, Sukkot. We had to make sure that we included natural materials.
We decided to decorate our classroom to link with our China topic. Firstly, we learnt how to write our names in Chinese. Then we made some beautiful glittery Chinese lanterns which are now strung across the ceiling. When we looked at photographs of the Great Wall of China, we noticed lots of cherry blossom trees. We used paints to create our own Chinese cherry blossoms.
We have been learning lots about the place value in 2 digit numbers. We can partition them, expand them, order and compare them.
See below for our timetable. Please note that this should be used as a guideline and may vary.