Welcome to a New Year at Addingham Primary School and a New Year 2!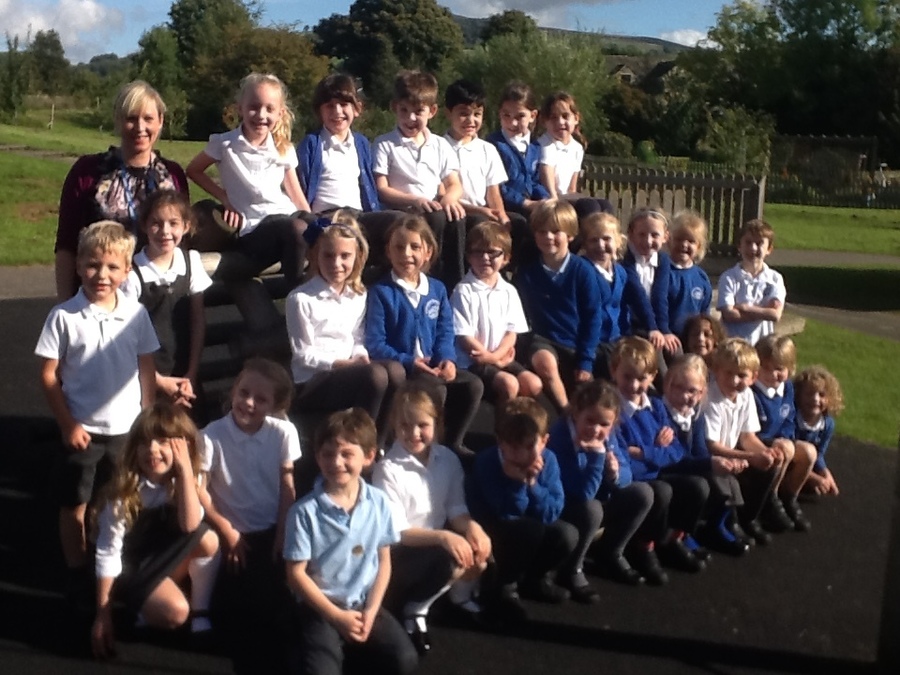 Otley Science Festival -Birds of Prey
Look at our amazing pumpkins we've made for both the pumpkin competition and in our Art lesson at school!
Learning about the Jewish Festival 'Sukkot'
In our RE lessons we have enjoyed learning about the Jewish festival 'Sukkot.' We designed and made our very own Sukkah – A building Jewish people make to celebrate Sukkot – with a roof made from something natural and inside decorated with things from harvest.
PE - Target Throwing
In PE this half term we have been practising throwing and catching. We have been using a number of different sized balls, throwing from different heights, distances and speeds. We finally had a go at some target throwing which will hep us in future games like netball and basketball.
Dinosaur Investigating
In our Science and English lessons we have been using books and fact sheets to find out information about different dinosaurs. We have then produced some labelled diagrams (see below) we have also written some great information sheets which you will soon see displayed in our classroom.
Dinosaur Art
We have had lots of fun getting creative and slightly messy, as we made dinosaur fossils out of clay. We have also made some pterodactyls which can currently be seen flying over our classroom.
Quick Links: