Challenge yourself to change the sentence in 5 different ways.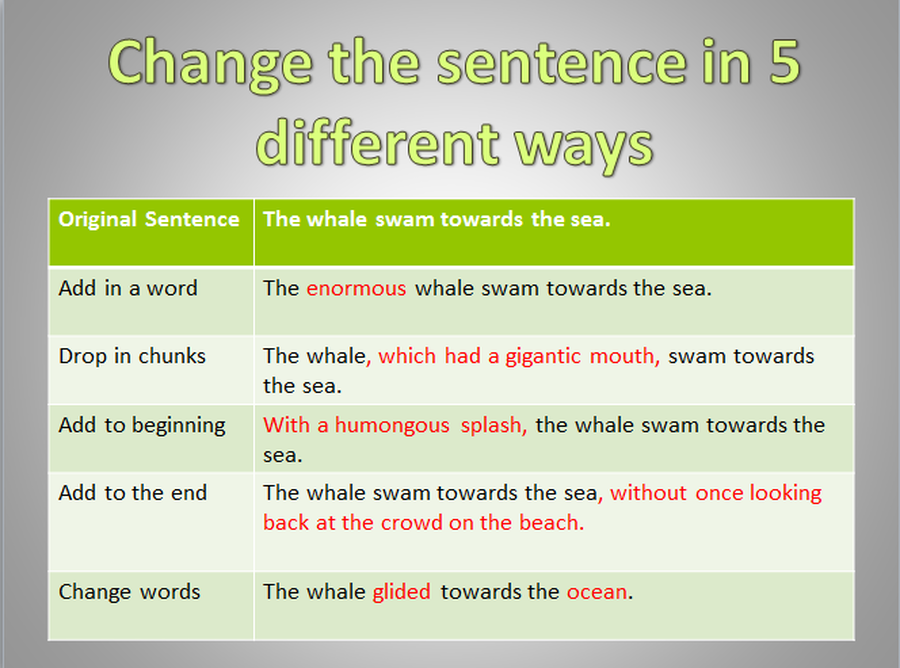 As part of our work on Living Things and Their Habitats, we used our school grounds to explore how we could classify some plants according to their characteristics.
Viking Visitor
We got to spend the whole morning with our Viking visitor. Firstly, he explained that Vikings weren't crazy and they actually were very intelligent people. We then moved on to talk about their houses and society. This included how they built their houses, worked their land and the role of children (they would be married at 12). Just before break time, we found out how special their longboats were and how they were made. The longboats were a key weapon for the Vikings as they made them much quicker than other armies. Finally, before break, we were shown how the Vikings made fire from flint.
After break, we got to look in more detail at their gruesome battles and weapons. Archie was chosen to dress up and got to wear a real helmet and hold a sword. We also got to feel the weight of their chainmail. At the end of the session, we said goodbye in Nordic language (ha det).
Oscar and Archie
Longboats Design Technology
We brought in a cardboard box from to allow us to create a longboat. Initially, we all created the hull of the boat and designed it to look like a realistic replica of Erik's longboat from our class novel. During the second phase of the design work, we were left to work and follow a list of instructions on how to complete our models. Here are some of the finished ones.
Colour Wash
We created a colour wash painting as the backdrop to our class novel, Erik the Viking. We used the colours blue, white, orange and red to create the evening sunset and the ocean's depth. Once the colourwashes had dried, we then added the silhouette of Erik's longboat we had drawn.
Quick Links: