We have been testing magnetic and non-magnetic materials in Science!
We decorated our classroom with some Ancient Greek scrolls. We made them look old with tea and painted our names using the Ancient Greek alphabet!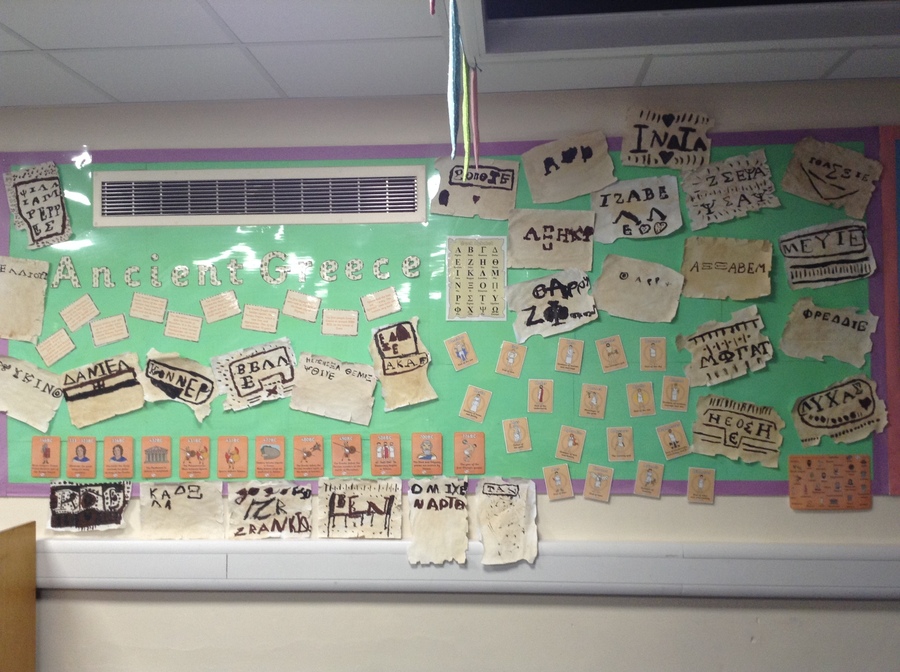 We have been doing lots of measuring in maths. We have been using rulers and metre sticks to measure in metres, centimetres and millimetres. We have also been learning how to convert the units of measurement.
We made reindeer Christmas tree decorations. First we painted our lollipop sticks and then had fun sticking on the eyes and nose. We used pipe cleaners for the antlers.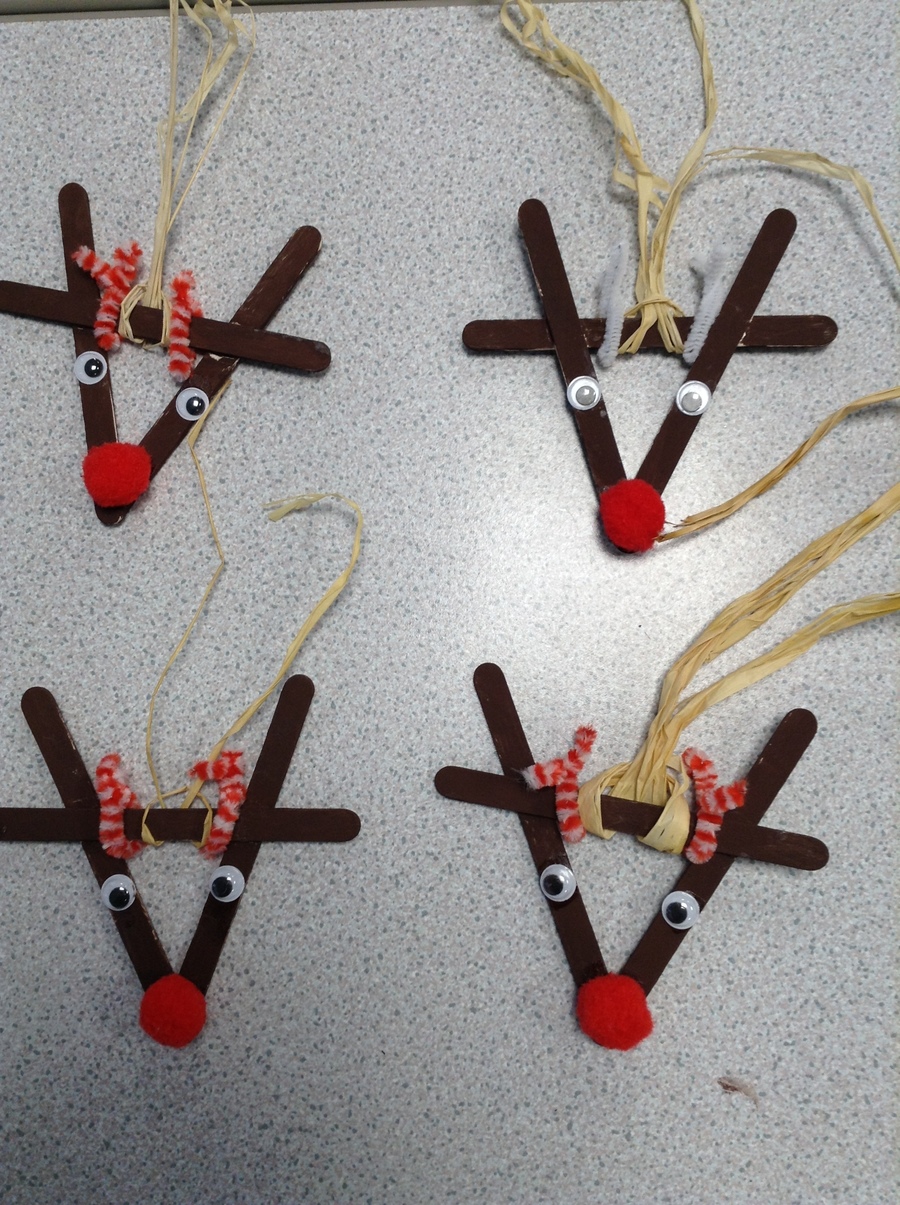 We made Christmas cards by using our finger prints to create little snowmen!
We have been reading The Red prince in Literacy. We created some beautiful winter collages of the main character in a snowy setting.
We had lots of fun investigating soil permeability in Science Week! We used coffee filter paper and different types of soil to see which soil would let the most water through. We had to use good measuring skills and we worked well in our groups.
We enjoyed traveling back to the Stone Age, Bronze Age and Iron Age in our assembly!
Year 3 have been working hard to learn their times tables. We have been using Numicon and counters to help. We have also been using flash cards to test each other. We are aiming to learn our 3s, 4s and 8s. We each have individual targets to achieve different times table awards.
We had lots of fun writing Autumn poems. We went outside on a nature trail around school and used our senses to get a feel of Autumn. We talked about what we can see, hear, smell and feel. We used these senses to write poems about Autumn using powerful verbs and adverbs.
We have been learning about the Stone Age and created our own cave paintings. We enjoyed drawing animals, hunters and hands with chalk.
Quick Links: