Mr Duxbury : Year 5
Maths
Practise your times-tables for the class challenge here: http://www.transum.org/Software/Tablesmaster/
Other useful websites:
In Maths we have been looking at alternative ways to learn and remember our times tables. We have begun using songs, and have even created our own to follow soon..
English.
In English we have been reading and working from the text Trash, written by Andy Mulligan.
For world book day we were challenged to create a decoraton for our door that was based on the book we are reading, for this we created our own Shanty Hut, as Raphael the main character lives in one very similar on a dumpsite in an unnamed location.
Take a look here at some pictures of the hut we created out of recycled materials...
We have had 2 visitors during Internet Safety Week.
Mr Steve Dale from Education Bradford came to talk to us about the danger of sharing images on line, and PC Steve came to talk to us about On line bullying or Cyber Bullying.
We looked at Dia de Los Muertos or Day of the Dead from Mexico.
This links with our North American topic. We wrote about what it means to the Mexican people and designed our own skull masks. Can you spot who is behind each mask ??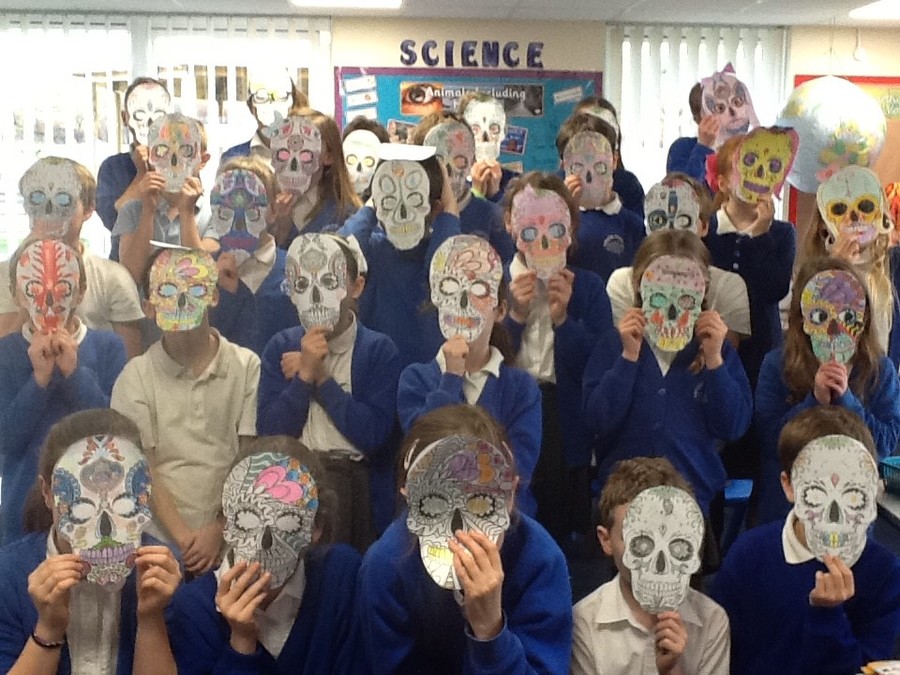 Last week we tried sailing our boats across a tray of water. Most of them unfortunately sank but the 3 boats that successfully reached the other side were made by Bobbie, Muireann and Daisy.
In Science today we were applying our knowledge of water resistance and up thrust to create our very own speed boats.
On Friday we ran our sponsored run for NSPCC. As you can see we all had fun running to raise money for a great cause.
Here are some of the Mayan Masks we have designed and painted
In Science we have been looking at the difference between weight and mass
To do this we used Newton metres to see if on earth there was a relationship between the two.
This week in Year 5 we have been looking at a mystery text! We were in groups and asked to turn the text into a script using inference, verbs, adverbs, adjectives and speech. Here is some photos of us in the script writing and rehearsal stages.
Roman Numerals.
In Maths this week we have been looking at Roman Numerals; we came up with two rules to help us work out the tougher numerals we came across. Here is a Roman Numeral value table and our two rules:
I = 1
V = 5
X = 10
L = 50
C = 100
D = 500
M = 1000
Rule 1.
The largest value letter is our Starting Point. Any smaller value letters written after our largest value letter must be added on to the Starting Point.
Eg: XV
X = 10
V = 5
X is our Starting Point and we then add the V on to it as it comes after our Starting Point.
Rule 2
The largest value letter is our Starting Point. Any smaller value letters written before this Starting Point must be taken away.
Eg: XL
X = 10
L =50
L is our Starting Point and we must take off X as it comes before the Starting Point
How can we up-level our sentences?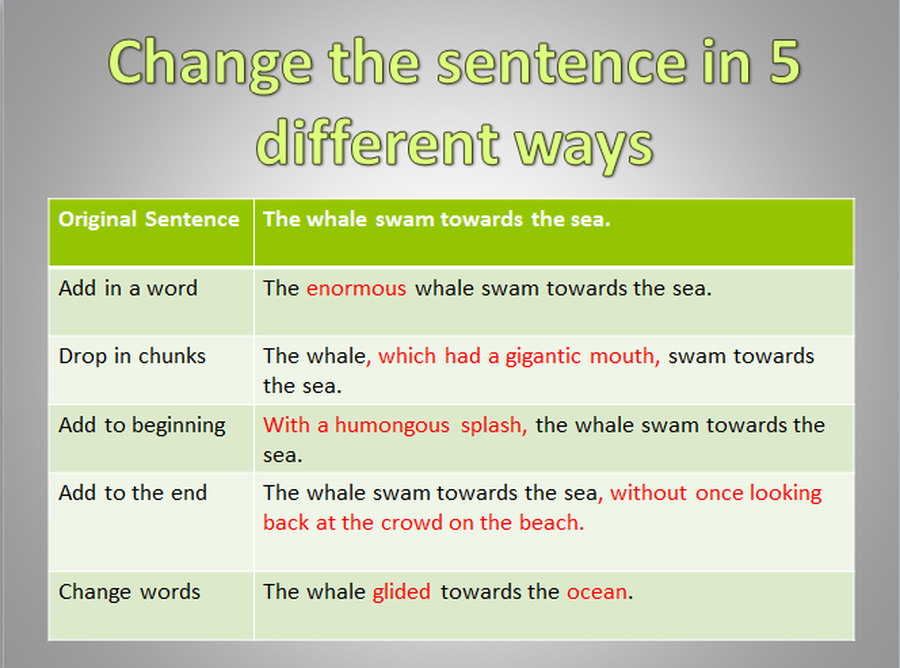 Quick Links: