To help build our teamwork skills, we were set a challenge to move these cups without touching them.
Football
Addingham 6 v 5 Hawksworth
The Year 4 football team beat Hawksworth in an exciting match on Thursday. Initially the team were losing 3-1 after 10 minutes, but they persevered and fought back in the second half. Some of the highlights included Liam scoring a hat-trick (including the winning goal), Charlie scoring from long distance as well as Jack scoring from close range and Tom P's man-of-the-match defending. It was the team's first game and they showed great team spirit as well as excellent sportsmanship.
English
Challenge yourself to change the sentence in 5 different ways.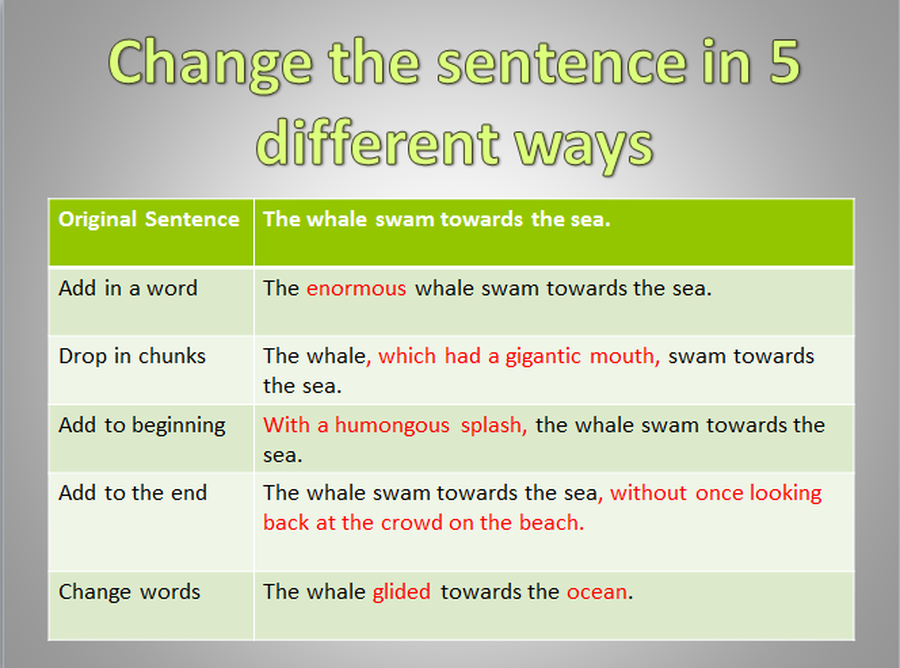 Below is the Year 3 and 4 spelling list.
As part of our Ancient Egyptian topic, we have been learning about the importance of the River Nile. We learnt about how the river was used to irrigate the land, make the soil fertile and allow people to survive. We found out that a shaduf, which is a hand-operated device for lifting water, was used by the Ancient Egyptians to take water out of the river. After that we planned, designed and built our own shadufs.
We have been learning about the different types of teeth animals and humans have. We then focused on how we can keep our teeth healthy and the damage fizzy drinks can do. We used boiled eggs, which acted like our teeth, and put them into a range of popular drinks to see the impact they have on our teeth. We predicted that Monster would cause the most damage to the egg shell (enamel) as it has the most sugar in it.
Watch the video to see our top tips for keeping teeth healthy.
This is our timetable. Please note that lessons can be swapped around during the week (especially Science and History/ Geography).
Quick Links: